Gulmarg Shatters Records: 14 Lakh Tourists Thrilled by Kashmir's Winter Magic
In an extraordinary burst of travel enthusiasm, Gulmarg emerges as the ultimate hotspot, attracting an astounding 14 lakh tourists, including an impressive count of 9,000 international visitors. This record-breaking influx is a testament to the irresistible charm and allure of Kashmir's winter wonderland.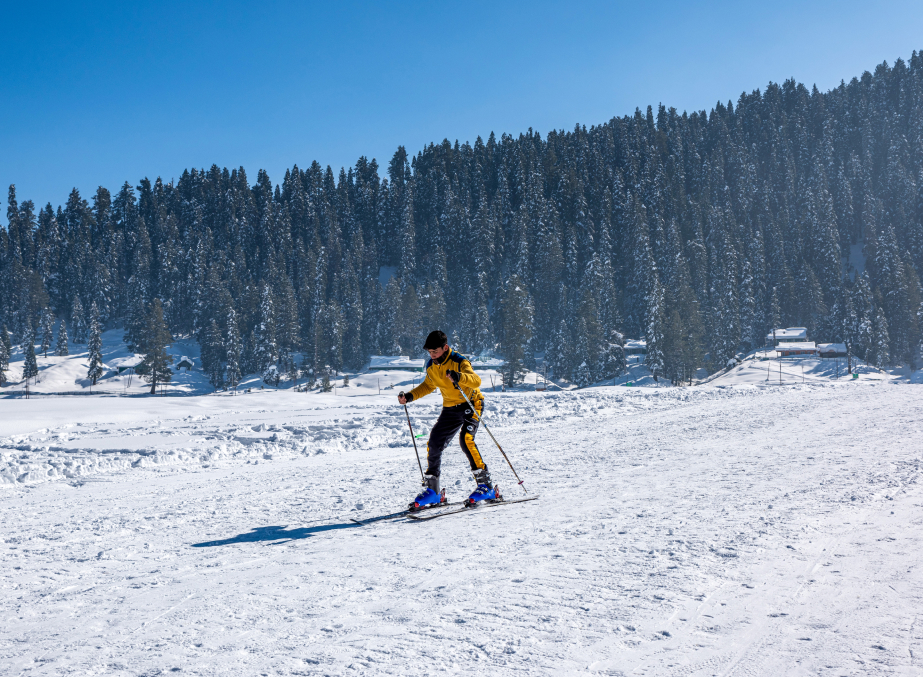 Gulmarg's snow-laden peaks blanketed in pristine snow magnetize thrill-seekers and nature lovers worldwide. The town's ski resorts echo the joyous laughter of enthusiasts, while the world-famous Gondola ride leaves an enduring impression on the souls of its visitors with its breathtaking vistas.
The diverse and vibrant cultural tapestry of Gulmarg now hosts 9,000 foreign tourists, adding an international flair to the winter festivities and celebrations. The local markets buzz with energy as visitors indulge in the rich tapestry of Kashmiri handicrafts, traditional wear, and local culinary delights.
Gulmarg, amidst its record-breaking surge in tourism, is not just a destination; it is an experience that transcends expectations. As the world turns its attention to this winter wonderland, the allure of adventure, the warmth of local hospitality, and the sheer enchantment of Kashmir's winter continue to entice and inspire travellers to mark Gulmarg as their upcoming must-visit travel destination.

Subscribe to us
Subscribe to our newsletter and stay updated

Request a call back
Our experts would love to create a package just for you!